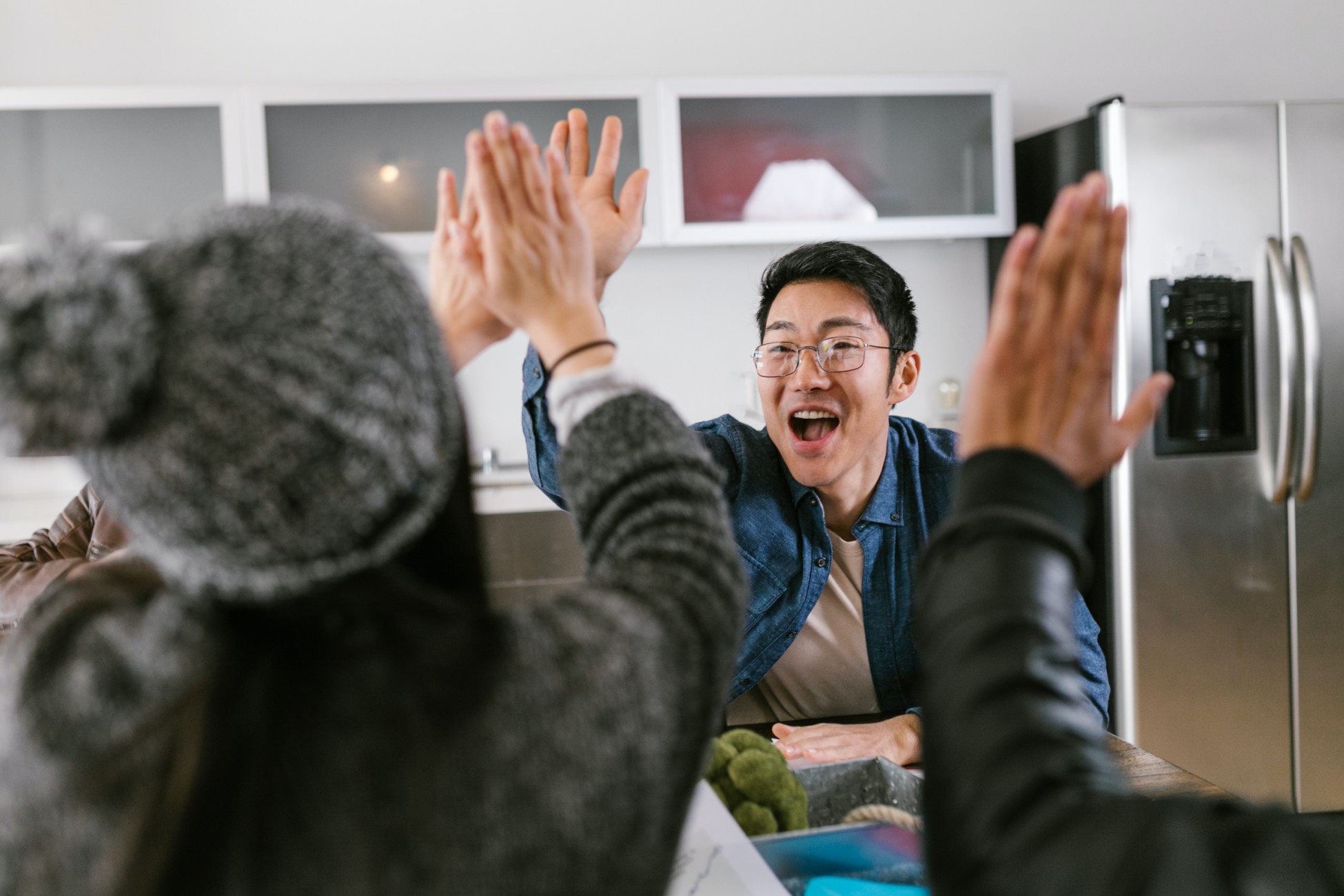 Tips & Tricks
Public Group
Public Group
Active 4 weeks ago
Are you looking for some of the best-known Tips & Tricks or have some to share. This is the place to show... View more
Public Group
A way to avoid re-typing data
A way to avoid re-typing data

Posted by

David Cutler

on September 10, 2021 at 6:46 am

My family and I very involved with the Scouts BSA program. Last night I ran "swim tests" for 19 youth and adults. We have an online registration system that works well, but I had a PDF form that I needed to fill out with everyone's names. Rather than hand writing or re-keying all the names I tried an idea that I have had for a while:

1. Downloaded registration data in Excel

2. Print the data with no gridlines to a PDF

3. Using Revu's snapshot tool copy the data from the PDF

4. Paste the snapshot onto the form and use the grips to stretch to fit

This worked great!

11 Replies
Organizer

September 10, 2021 at 10:28 am

Points: 18,748

Rank: UC2 Brainery Advanced Blue Belt III

I've been saying it for years, Bluebeam is the Franks Hot Sause of software. 🔥

"You can put that $h!t on anything." 🤣😂

Member

September 10, 2021 at 11:59 am

Points: 20,528

Rank: UC2 Brainery Brown Belt

This is another case where the Revu Snapshot tool's ability to only capture the "linework" without the background color provides better functionality than the default Windows "Snip & Sketch".

Member

September 11, 2021 at 4:27 am

Points: 10,522

Rank: UC2 Brainery Blue Belt

Hi David

Can you shortcut this further by using the 'Snip & Sketch' feature on Windows and the just paste the resulting extract straight into Bluebeam?

I've used this to copy pictures from websites and put straight into a pdf file in Bluebeam.

Member

September 13, 2021 at 7:30 am

Points: 20,528

Rank: UC2 Brainery Brown Belt

That's a good question Vince.

The standard "Snip & Sketch" captures does work well for photos and does save the step of printing the photo to a PDF. The challenge becomes when working with text or linework "Snip & Sketch" also captures the background. As a result, in this example "Snip & Sketch" would generate a block of white, in addition to the text. The Revu Snapshot tool only captures the text from the PDF (assuming you have the gridlines turned off in Excel when you print to PDF).

As a side note, for more complicated forms, I've considered making an Excel grid template with cell names in each cell (A1, A2, A3) and then printing that to a PDF. Using the Snapshot tool I could then paste that grid over another PDF and use the grid to "map" the form that I'm looking to fill out. I'd then write a series of formulas in Excel to place my data where it needs to be to be pasted into the form.

Organizer

September 14, 2021 at 3:00 pm

Points: 18,748

Rank: UC2 Brainery Advanced Blue Belt III

Once you have the grid imported in the PDF, try "Automatically Create Form Fields"

Oh wait, add that to your list of reasons to get Extreme. 😂😂

Member

October 5, 2021 at 6:57 am

Points: 20,528

Rank: UC2 Brainery Brown Belt

When you look at Brett's form below @troydegroot is there a way to pull data from Excel into Revu using auto created fields as you suggest above? Would this be some sort of "reversed" quantity link?

Member

October 4, 2021 at 3:48 pm

Points: 510

Rank: UC2 Brainery White Belt

Dave and I have been going back and forth about this topic for quite some time now. At my company we use a function in Adobe Pro to pull data directly from a spreadsheet to a specified bid form to make sure we do not incorrectly write the wrong number for the unit bid price or for the extended amount based on the quantity. Basically we would need to be able to correlate a bid line item with a unit bid price and the extended total price for the line item. I can pull this info straight out of my bid software

So, why do we need this? One, mistakes will cost you a project. If you mess up these numbers, it will allow your bid to be challenged and possibly overturned as irregular. Two, hand writing or typing per box takes a lot of time. Usually the final numbers on these bids are coming in late and we are rushing to completion on this bid form, which may have very few or a few hundred bid items.

I would really like to find a way to do this via Bluebeam so that we aren't needing to maintain two separate software solutions. Also, most of our employees have Bluebeam, but not always Extreme, and few have Adobe.

Hopefully these two attachments make sense. I want to take the Unit Bid Price & Total Bid Price from the "B2W Item Pricing" file and have correlating boxes that it will autofill on the "La Uniform PWBF" file. These are two separate files that I'm stitching together, but imagine the Reference # would match and we could autofill.

Member

October 5, 2021 at 7:25 am

Points: 20,528

Rank: UC2 Brainery Brown Belt

Interesting to know that there is a function in Adobe Pro that allows you to pull the data in.

A couple of follow up questions about your current process:

1. What is the name of the function in Adobe Pro?

2. Does the functionality read/match the bid form or do you have to ensure that the data is in the correct order in your Excel file?

3. Is the bid form consistent with regards to the location of the fields that you need to fill? Is the item description limited to 2 lines or do they sometimes stretch to 3 lines?

4. For large bids are pages 2, 3, 4 etc. consistent with regards to the number of items on each page?

As with most estimating tasks the time you invest in the begging to set up your estimate format greatly reduces bid day stress. You might be able to use a procedure similar to what I outlined above to set your "initial" bid at bid time – 60 minutes and then make the final adjustments on the items that have last minute changes with simple text boxes with white backgrounds that sit on top of the original numbers. As a final check have your total locations setup with text boxes ready to be entered at the time you close your bid.

One word of caution – ensure that you flatten your bid document before you submit it. This should eliminate the risk of someone accidently moving some of your data after you have submitted it.

Bonus thought – for your last minute changes you could create a custom tool with two text boxes pre-sized and formatted to drop in to post your final adjustments.

Interested to see what others recommend…

Member

October 5, 2021 at 8:01 am

Points: 510

Rank: UC2 Brainery White Belt

Form Fields and then Merge. I have a few videos showing how it is done, that I can give you access to. Send me your email addresses and I will host and give some limited access to. My estimator gets very protective of his process here so that the competition doesn't get ahold of it……….

Member

October 5, 2021 at 10:52 am

Points: 20,528

Rank: UC2 Brainery Brown Belt

Interesting approach Brett. I haven't used a "mail merge" for years. On a quick google search I found something that looks promising, but I haven't explored it:

https://support.bluebeam.com/online-help/revu20/Content/RevuHelp/Menus/Tools/Form/Data/Data.htm

As a different approach have you tried using Revu to save the PDF as either a Word document or an Excel file? In Word you could then setup a similar merge to what you are using in Adobe. If you are able to save it into Excel format you might just be able to work with simple formulas.

Organizer

October 5, 2021 at 10:56 am

Points: 18,748

Rank: UC2 Brainery Advanced Blue Belt III

@brettruppel This is interesting. I need to get caught up with the whole process here and make sure I understand the existing process.

You're creating quantities using markups in Bluebeam
Manually entering line items and quantities into B2W
Printing a PDF or exporting a CSV file from B2W. ?
Using Adobe to import data from PDF or .CSV into a PDF form.