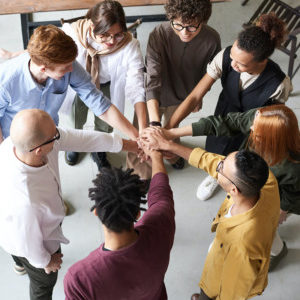 UC2 Community Board
This group and forum is for everyone to communicate with each other and build a community around anything,... View more
Bluebeam Tips & Tricks – Filling in the Gaps Live Webinar
Thank you so much @lizlarsen for your live presentation Filling in the Gaps with Bluebeam Tips & Tricks.

Troy's Take Aways:

I was excited you echoed what I preach every class, "SHIFT, CTRL, ALT" These keyboard buttons change how almost every markup and measurement tool performs.
You did a great job showing the pros and cons of the Highlight tool. I liked the part where you selected text by windowing and did a right-click highlight. This was a great solution to avoid the dreaded highlight firestorm.
The alignment tools you demonstrated are different from what I've done. I typically show how you can align or distribute text, but you took this to a whole new practical level showing how to evenly space beams on a slope.
The way you did a text search for section cuts was amazing, I'm not sure how you stumbled on that one, but now I have an excuse to mention your name in every presentation I do going forward.

These are just a few of the notes I took during the presentation. Liz could have gone on for another hour, and I wish we could have. May need to schedule an encore!

Premium Members can find the recording here.

Thank you for being a resource to the UC2 Brainery community and beyond. I speak for everyone when I say we appreciate you.