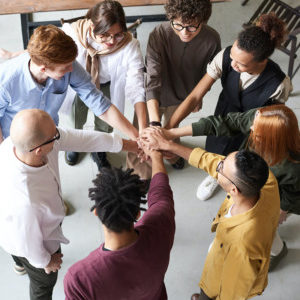 UC2 Community Board
This group and forum is for everyone to communicate with each other and build a community around anything,... View more
Intro Post
Hello all, it's nice to see a few familiar faces and plenty of new folks here on the boards. I wanted to provide a quick intro and background before I start pinging you all with questions. 😄

Early in my career I was fabricating custom staircases out in Seattle, then I moved into a sales & estimating role for the same company. Back then we were using highlighters and colored pens for our takeoffs!

I've also had stops as an Architectural Rep for Pella Windows, an Estimator for Merritt Woodworking, and now my current role as Senior Estimator for Landscape Forms – where we specialize in custom site furnishings and outdoor furniture.

Previously I've worked in OnScreen and Planswift, and I've always been a power user of takeoff software. I love pushing beyond the out-of-the-box set-up by building out custom toolsets and work flows.

I'm still early in my journey with Bluebeam, but I'm already impressed with the immense amount of customization available. So far the program has lived up to it's billing as a top notch takeoff software.

Last week I completed Troy's Bluebeam Basics, Document Management, Estimating and Advanced Estimating courses, and I'm excited to implement a lot of what I've learned.

I owe an early thank you to several community members, @Doug McLean and @lizlarsen specifically – your LinkedIn content helped convince me that Bluebeam would be the right choice for my team moving forward.

Down the road I hope to contribute my learnings to this community, but initially I'll probably be more like a sponge!