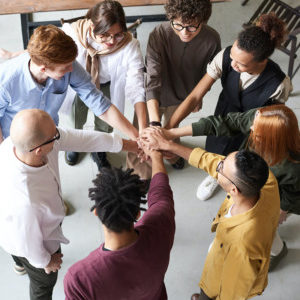 UC2 Community Board
This group and forum is for everyone to communicate with each other and build a community around anything,... View more
Introduction post
Hey all!
We have some fun conversations geeking over Bluebeam stuff. So I like this idea to create a sense of community, not just professional commentary on hot topics.

I'm Roye (as you guessed from my name). I've been in the AEC for 6.5 years.
Shortly after I started my job (Contract Admin at an Architecture firm) I realized that we under utilize the capabilities of Revu, and started pushing myself to expend our usage of the program.

I live in Eden Prairie, which is a suburb of Minneapolis, Minnesota with my wife and twin kids.

In the free time I enjoy (besides spending time with my family) taking the jetski out (you'd be surprised, Minnesota either gets colder than the arctic circle, or hotter than the surface of the sun), or putz around the house. I enjoy listening to a wide variety of audiobooks or podcasts (so if you have some good recommendations, I'm listening) when I go on walks or during windshield time.

Looking forward to continue to network and get to know you. Cheers!
Sorry, there were no replies found.